A farm holiday on Plan de Corones
Welcome to our farm Fuchshof!
Meet our farm animals and enjoy your vacation at a farm in Val Pusteria. Our farm is located at 970 m above sea level in the village of Perca, surrounded by nature, and offering the ideal destination for your family vacation or active holidays. In our four apartments, you may enjoy the quiet location, the views of the Plan de Corones and the surrounding Dolomites, relax on our large lawn or watch farmer Ernst milking the cows: All this and much more awaits you during a farm holiday at Plan de Corones.
Grandma Agnes, Farmer Ernst and his wife Astrid, Maya, Andreas and Hannes are looking forward to your visit!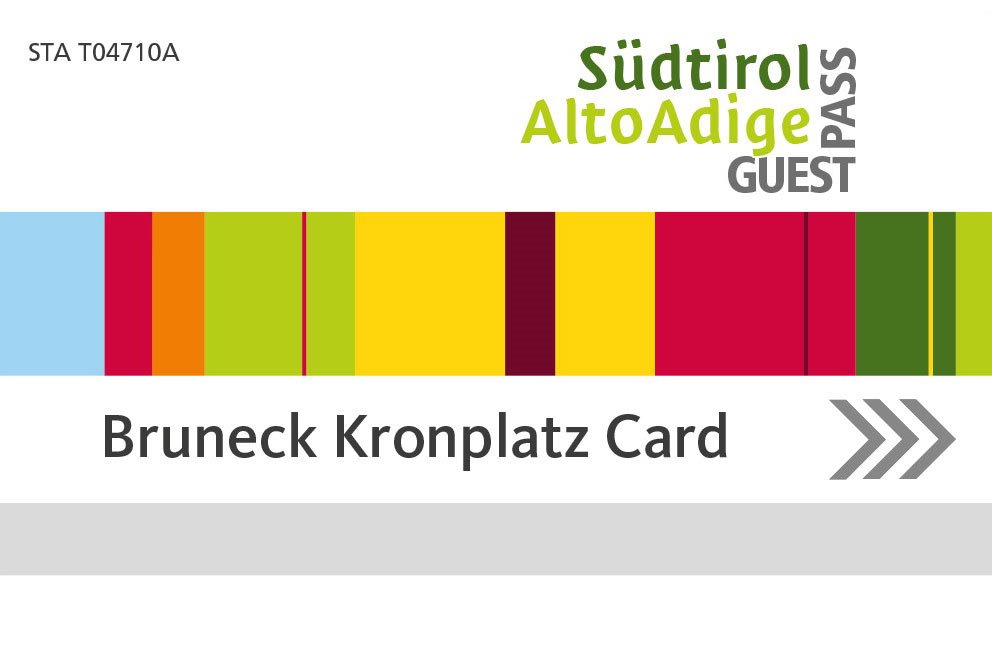 Included for our guests with many advantages.
A great family vacation
in Val Pusteria

A farm vacation in South Tyrol is a special experience for families with children. Your children may watch the cows, calves and chickens, or roam the meadows with our cats. Lotta, farm dog, will happily welcome you to our farm. Our large outdoor area and our playground with a slide, a swing, a trampoline, a wooden house and sandbox invite you to have fun. Meanwhile, mum and dad may relax in the wonderful panorama, enjoy the sun, breathe in the scent of freshly mown meadows, or unwind in our relaxation area with sauna and solarium.
Even active families may enjoy the holiday in Perca at Plan de Corones and explore the wonderful surroundings of the Val Pusteria: Explore the earth pyramids near Perca, the Messner Mountain Museum Corones, the Castle Brunico or the popular hiking and skiing area Plan de Corones, which is only about 5 minutes' drive from our farm.
In this unique environment, right in the heart of the Dolomites, farm holidays in summer and winter become an experience for the entire family!
Our farm animals
at the Fuchshof near Brunico

Who doesn't dream about living on a real farm with animals? If you spend your farm holidays in South Tyrol, you may fulfil this dream and experience the farm animals up close. Chickens, cows and their calves, our farm dog Lotta or our cats: they live with us on the farm and can be watched, touched or petted.
Another advantage of farm holidays in Val Pusteria is the closeness to the region and its traditions and the freshness of our products: Enjoy a glass of fresh cow's milk and a fresh, boiled egg from our chickens. For our guests, we also offer a bread delivery service. This way, you may start every morning in a relaxed mood and enjoy your new day in Val Pusteria full of energy.
We are looking forward to your visit!
At over 2,000 altitude metres
Our alpine hamlet "Jagdhausalm" in Austria

A visit to our Jagdhausalm is a very special experience. At over 2,000 m above sea level, you may take a break at the Hohe Tauern National Park at the end of the East Tyrolean valley Defreggental and relax on this very special alpine pasture.
The "Jagdhausalm" consists of 16 stone houses and counts among the alpine pastures in Austria. It was first mentioned in a document in the 12th century and, together with the small chapel, looks like a small village. Due to its special looks, the Jagdhausalm is also called "Small Tibet".
Here, you may simply enjoy life, while active vacationers may set out on various hikes in the Hohe Tauern National Park. Very close to our pasture, there is a small, hidden mountain lake, called "Pfauenauge" ("peacock's eye"). This blue mountain lake can be reached from the Jagdhausalm in just 10 minutes.
Visit us at the Jagdhausalm and experience an adventure of a special kind!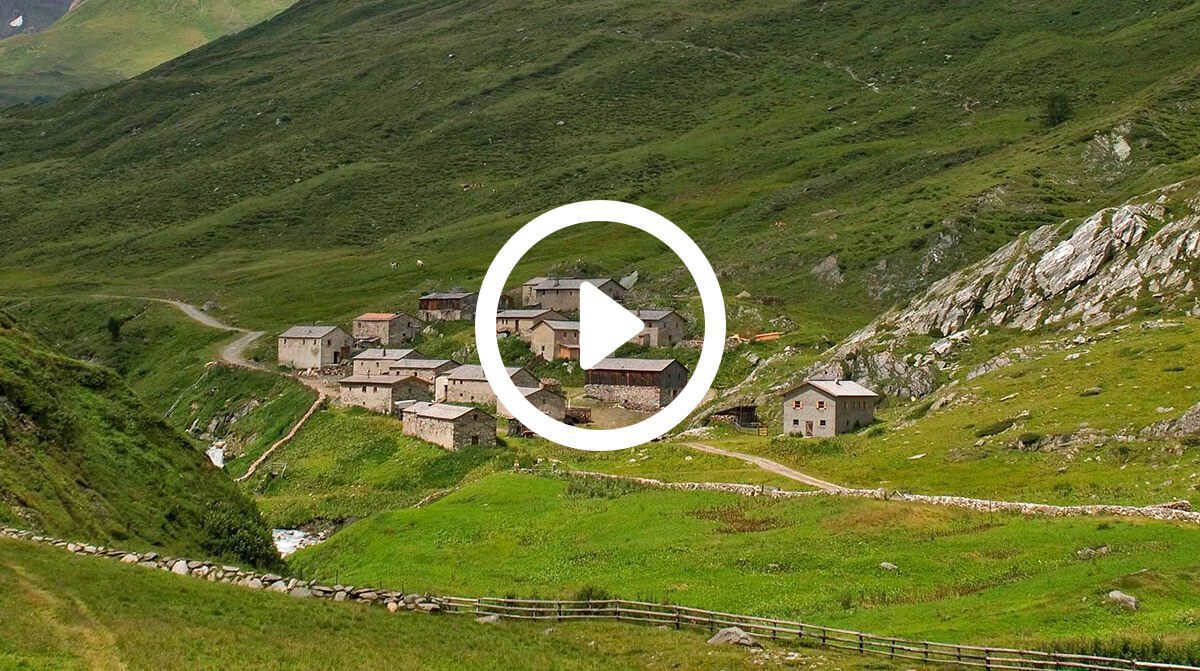 Relax & unwind
at the farm Fuchshof
After an eventful day, there is nothing more relaxing than putting your feet up and remembering the marvellous vacation day.
Here at the farm Fuchshof we offer you a Finnish sauna and a relaxation room. This way, not only the mind, but also the body may relax and unwind.
Sauna fee: Euro 8 – Solarium fee: Euro 8
Your hosts
at the farm Fuchshof
The farm Fuchshof is managed by the family Oberlechner, including the grandmother and the three children of the hosts. Our grandmother Agnes is a true farmer and cooks traditional South Tyrolean dishes, such as "Tirtlan". Perhaps she'll reveal her secret recipe for delicious "Niggilan" on your next vacation at the farm Fuchshof. Farmer Ernst, feeds the animals, milks the cows and works with our agricultural machines.
His wife Astrid takes care of your well-being during your stay at their farm near Brunico. She takes care of the house, cleans the apartments, takes care of the garden and helps farmer Ernst in the stable and on the field. If you have any questions or need a hiking tip, feel free to contact us, we are always there for you!
See you soon in South Tyrol!